Brillat Savarin Tradition Briarde
Produced and ripened in the heart of the Brie area
Cheeses have their own origins, as wines do!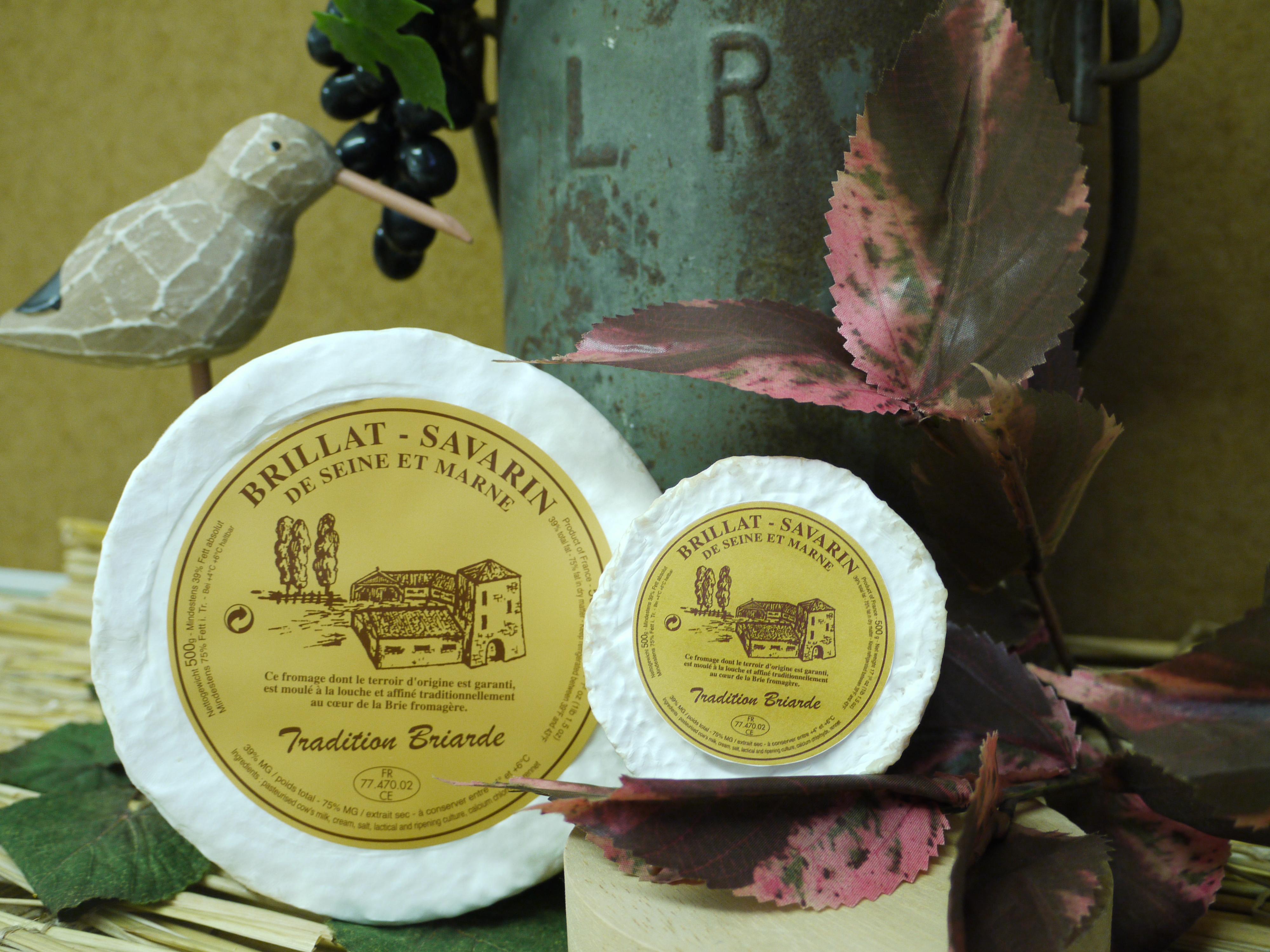 Line: Triple cream - Soft ripened cheese made from unpasteurised cow's milk.
Milk used is daily collected in Seine et Marne and is not threated*. We need 2,5 liters to produce a Brillat Savarin 500G and 0,5 liters for 100g size.
It's a unskimmed cheese enriched with cream. Our home-made cream comes from milk's skimming done to produce Brie and Coulommiers.
We need several days to produce such a traditional product. A specific ladle is used to mould this product.
Due to its humidity, drying step's control is a key point that conditions ripening's success. This specific step requires cheese maker's know how and suitables equipments. All care done during it's production make a gourmet cheese with a strong taste that delight either young palates or Epicurean connoisseurs.
-Brillat Savarin was a famous gastronome during the XVIII's century-
Diameter: 13,5cm / / 6,5cm
thickness: 4cm / / 3cm
Weight: 500gr / / 100gr
Total fat: 39%
Nutritional values 100gr:
Protins 10,4gr/ carbs 0gr/ fat 39gr
1578 KiloJ/ 383 Kilocal